Our low-pressure, personalized service features a unique combination of native English and Dutch speakers who understand your needs and specialize in working with expats.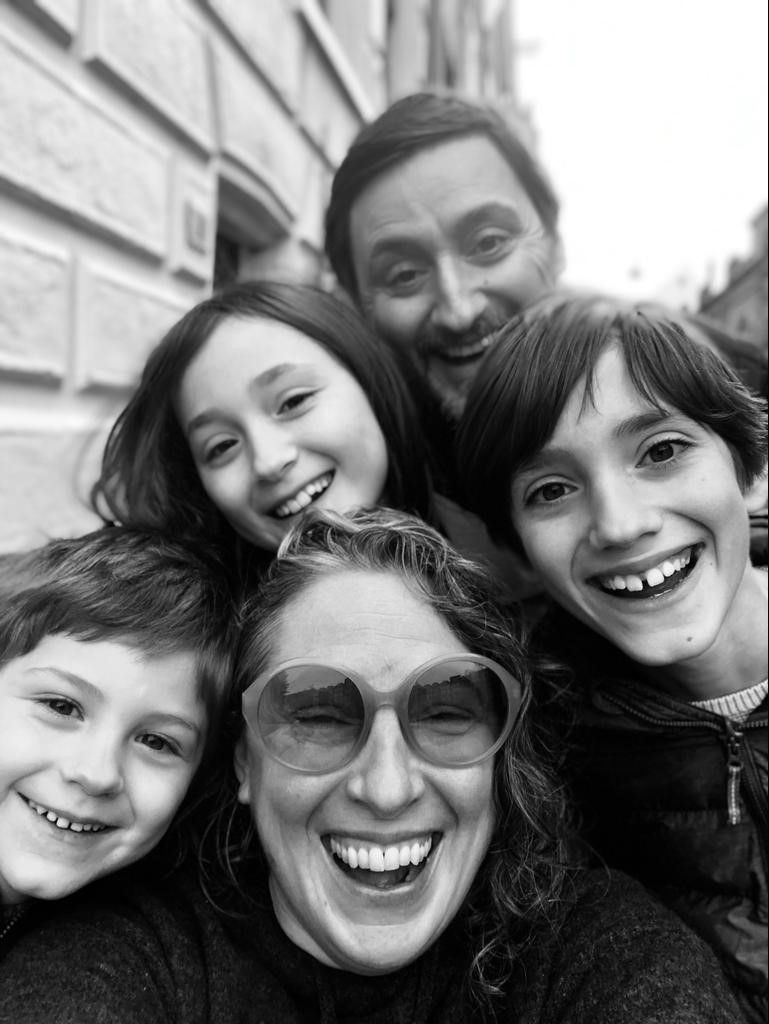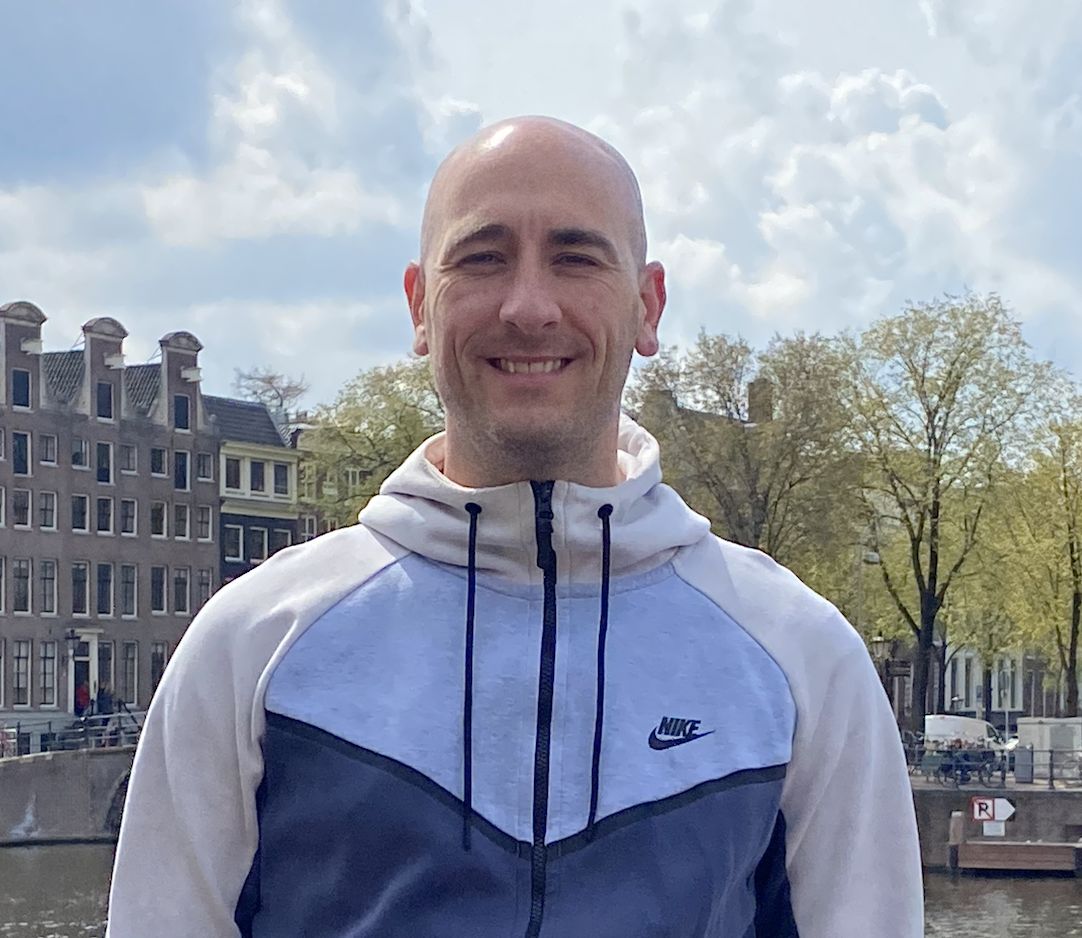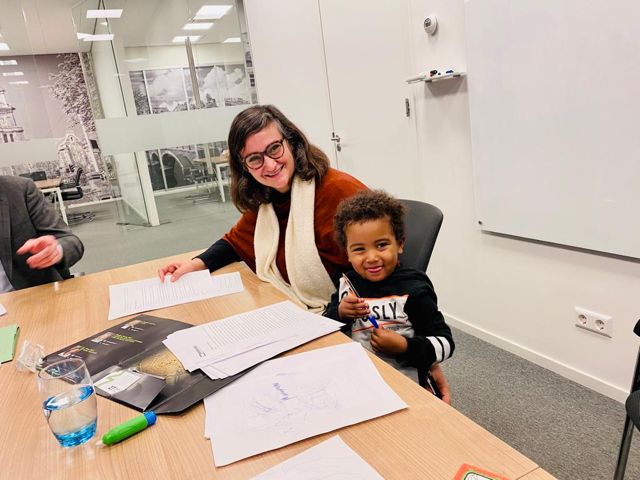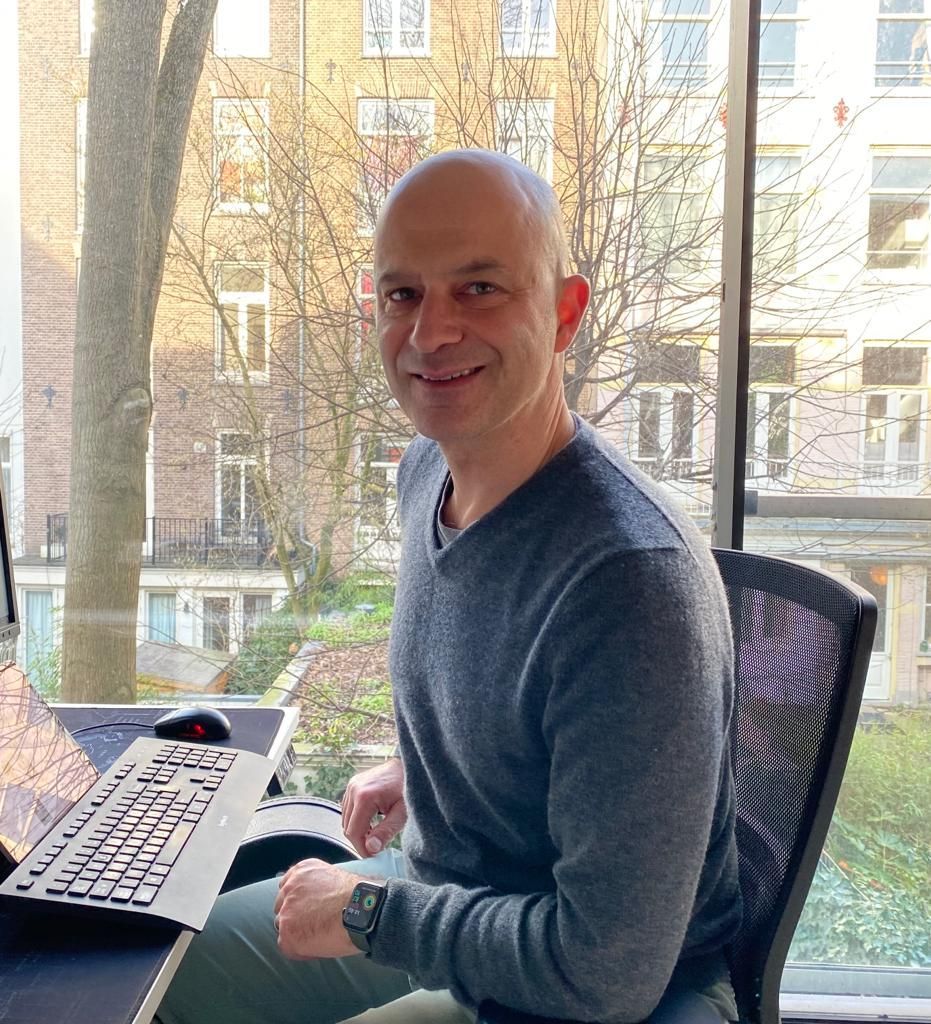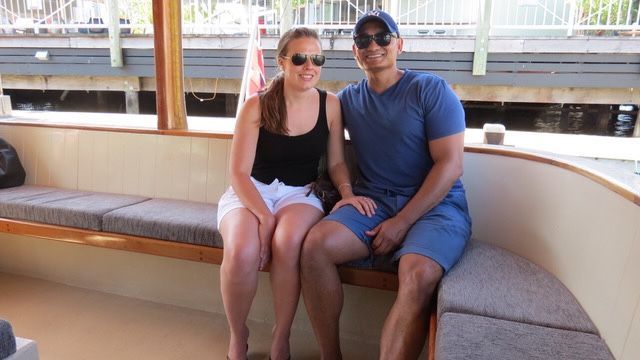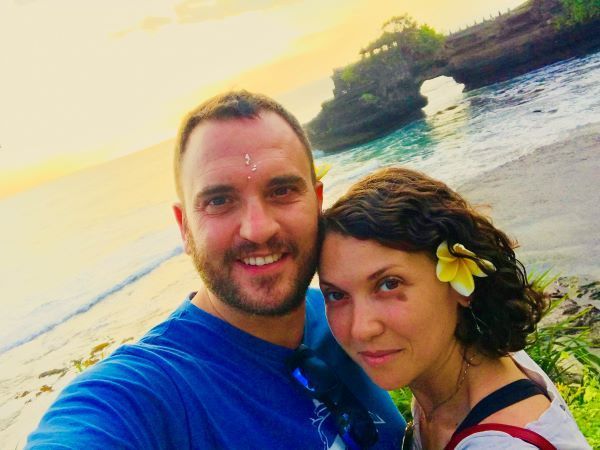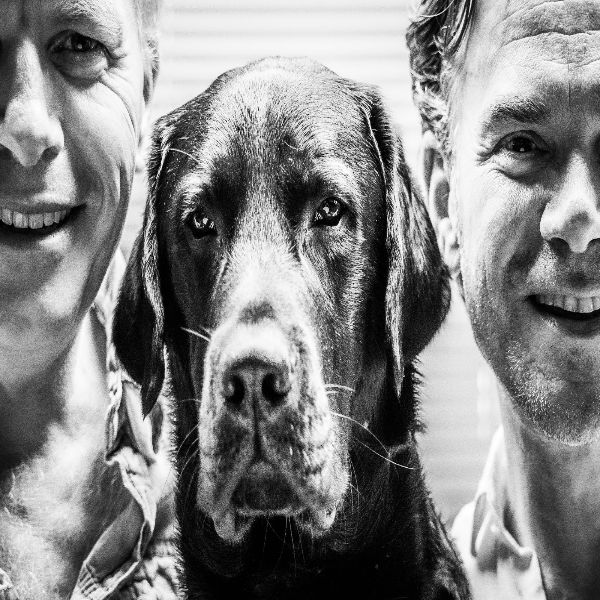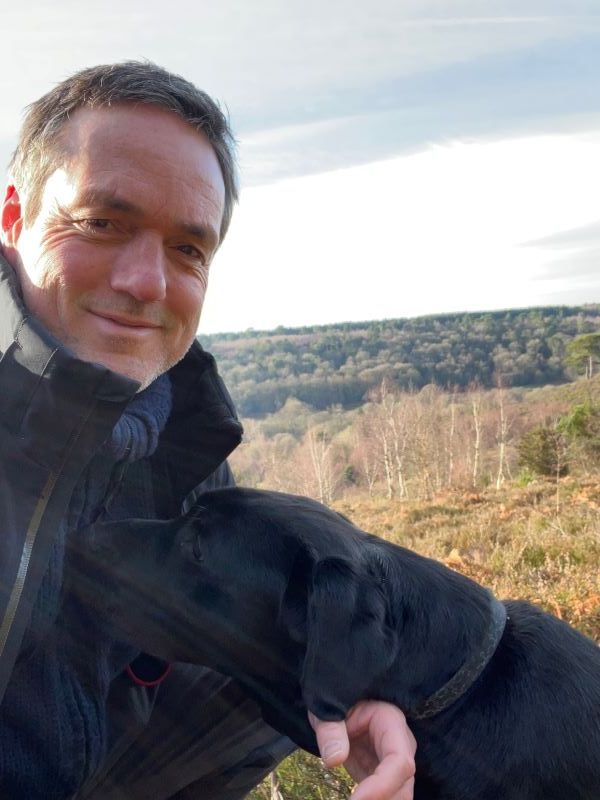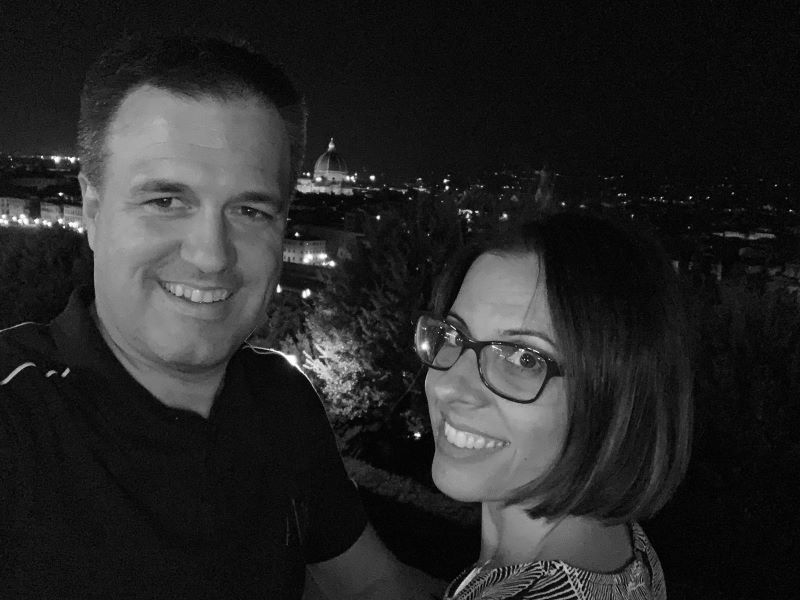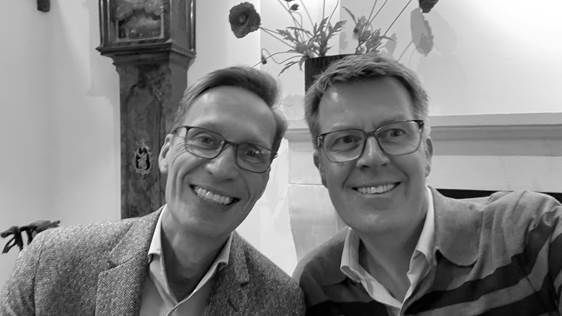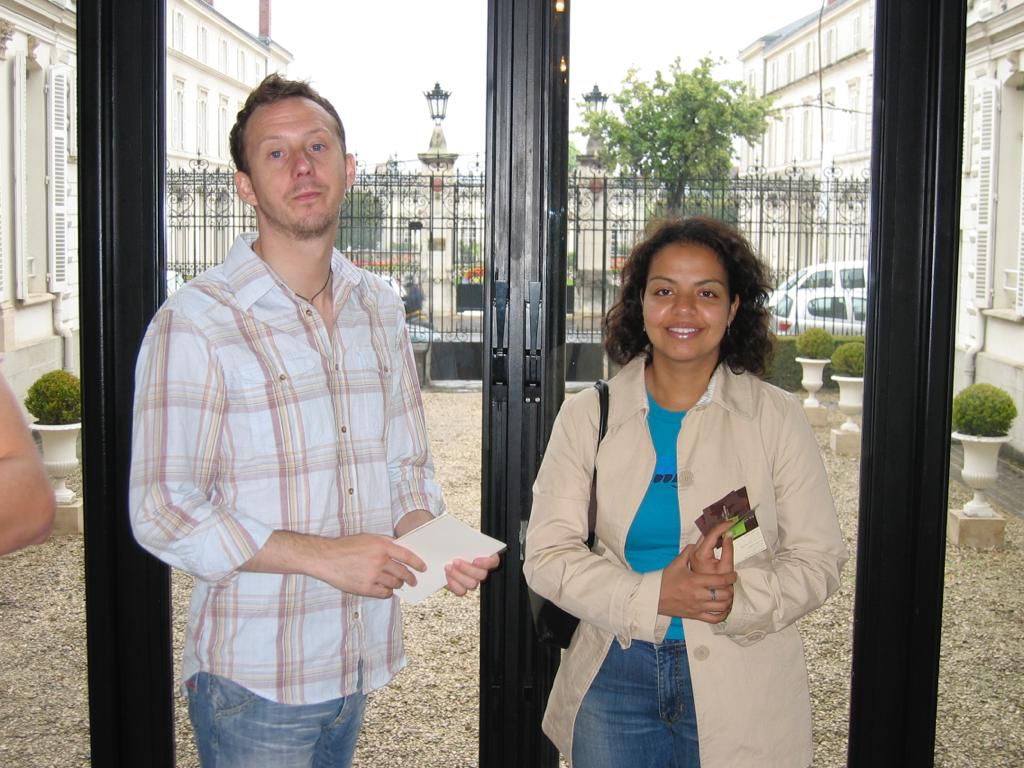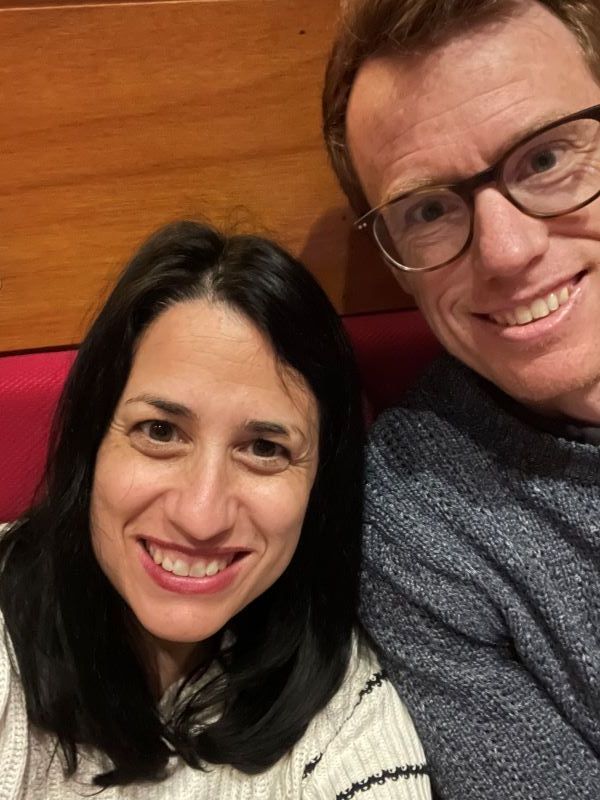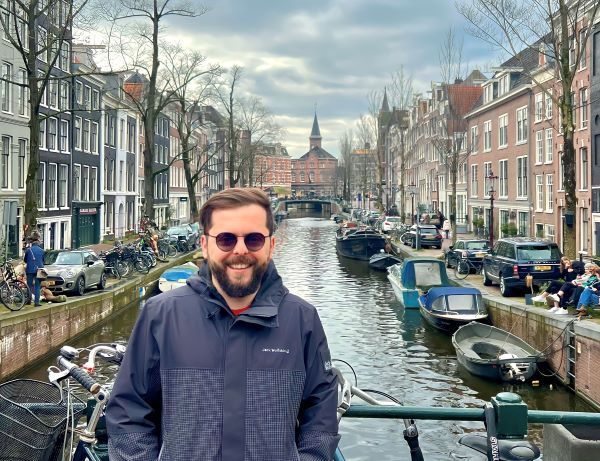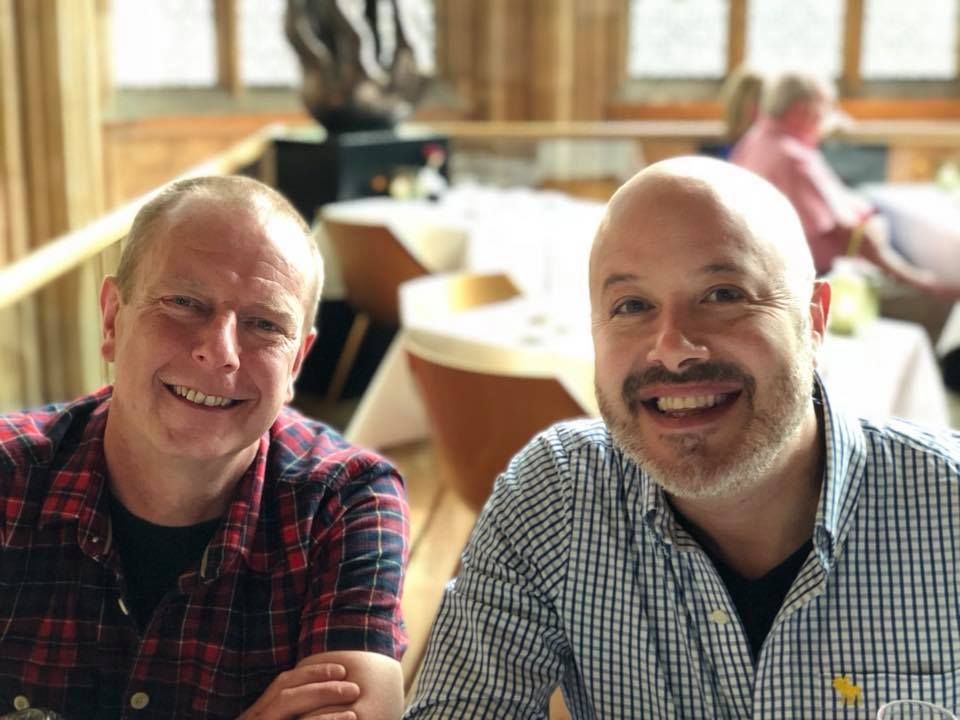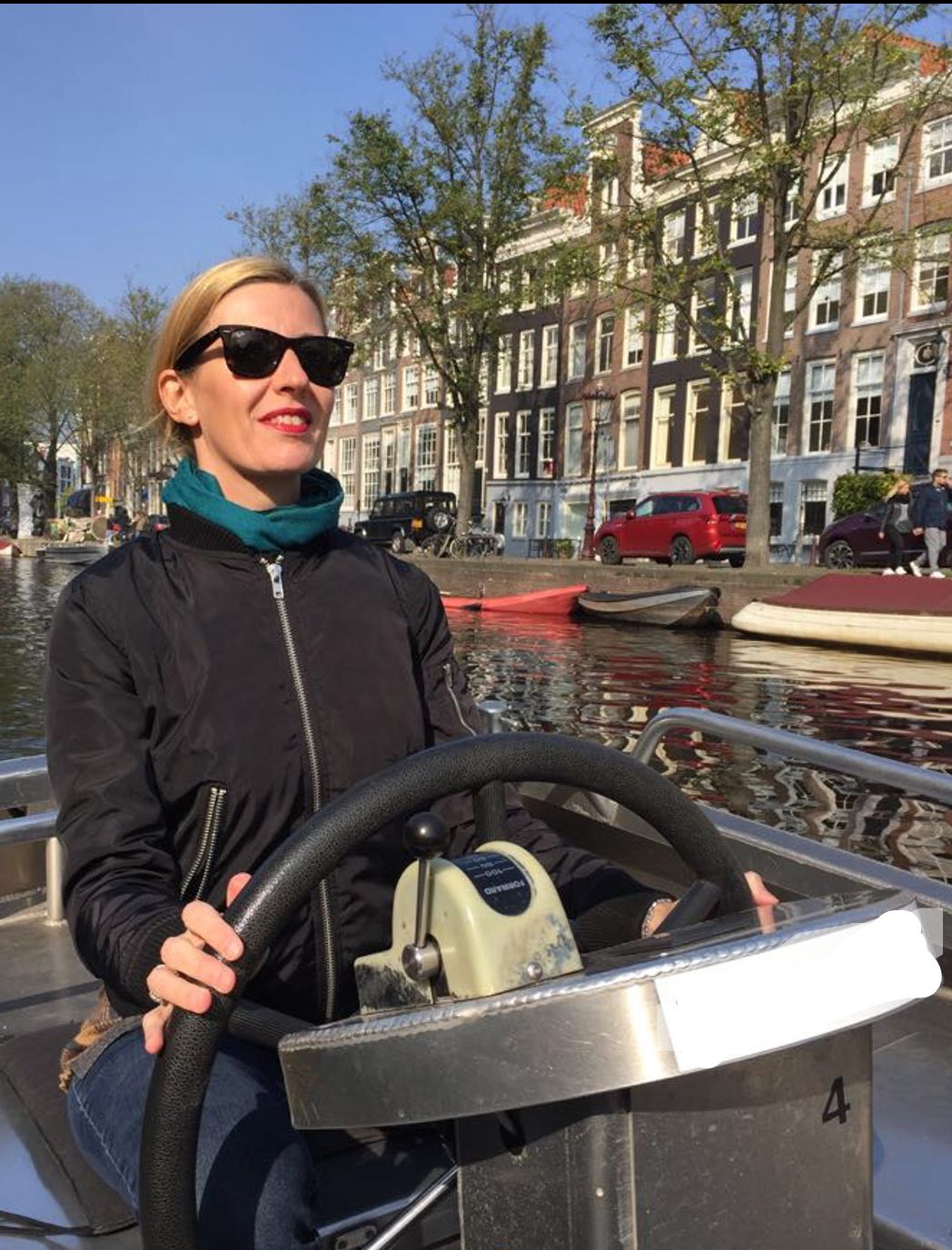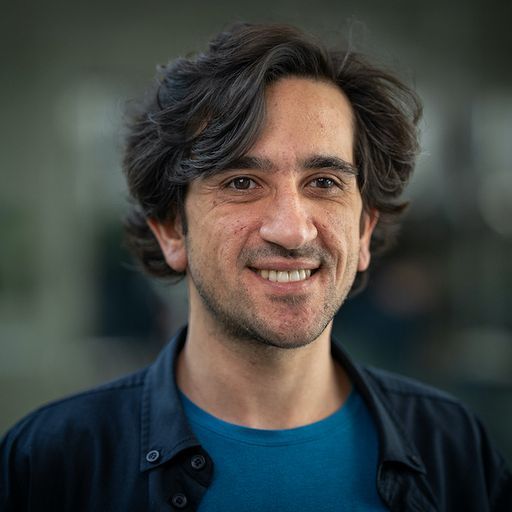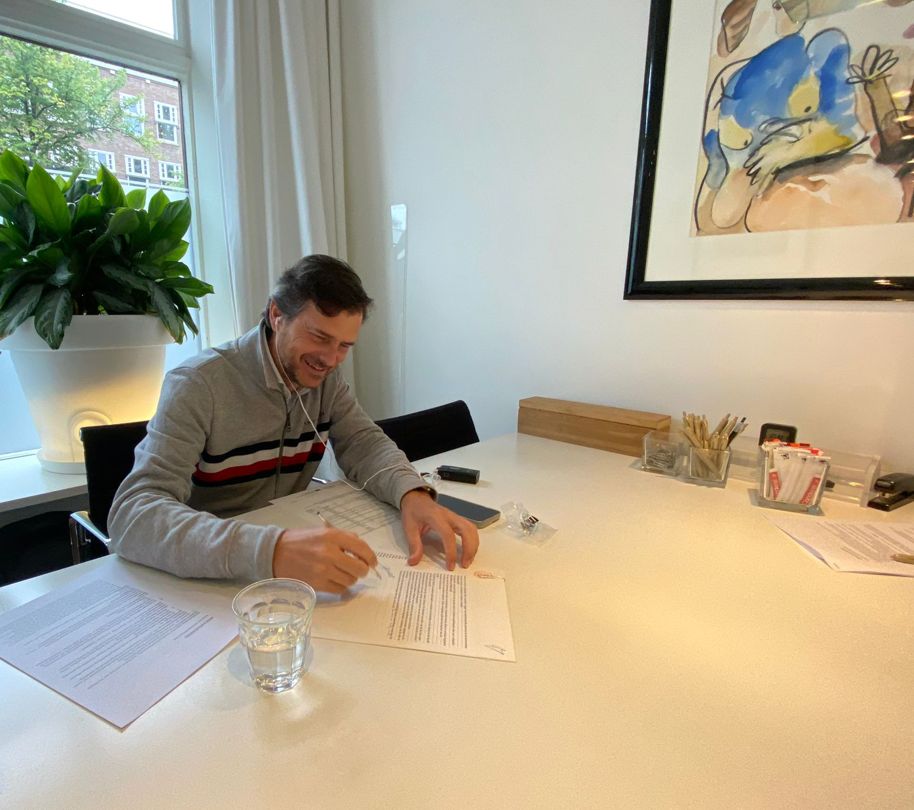 Excellent service and professionalism. We first worked with Charles to buy our apartment in Amsterdam city centre in 2011, then last year with Alex to buy our new home in Weesp, and more recently with Dominique and Roos to rent out our apartment.
Everyone in the team that we've worked with has been very helpful and given good insightful advice during the various stages of our various projects with them. With the housing market in Amsterdam being as crazy as it has been the past few years, it has been a pleasure to work with a company that maintains excellent standards in service and integrity.
I have recommended 27 Huis to two friends who have successfully bought property with them, but very satisfied not only with the service up to the sale, but also the after sales service and advice where it has been required.
I will gladly recommend them again!
Mbugua & Sarah
April 2023
Grote kennis van de markt en uitstekende persoonlijk service.
We werden met deskundige zorg door een zeer moeilijke marktplaats geleid.
Heel erg bedankt!
Marie en Ganni
July 2022
Yvonne at 27 Huis was amazing from start to finish helping us to buy our new house Amstelveen and sell our apartment in Amsterdam. Everything was arranged hassle free, taking care of everything from the photos, measurements, viewings, paperwork, translating the notary papers etc etc. I would highly recommend Yvonne and the 27 Huis team! A*
Dhr. Steve
July 2022
On a friend advice, I got recommended to speak to 27 huis given the good experience she had with one of their agent with valuable arguments in current market conditions like ''low pressure agent, excellent due diligence, peace of mind".
When contacting them the owner recommended me to work with Elwin with whom we had a great experience and managed to find the right place after couple of visits only. Team in the background is also doing a great job with viewing scheduling etc adm…
Gabriella
November 2021
We really appreciated having Elwin to orient us to the particularities of a housing market we weren't familiar with and patience while we figured out what worked for us. Plus for being a calming presence as we had inevitable wrinkles and stresses towards the end of the purchase process.
John
August 2022
I bought my first house in Amsterdam back in 2010 with Charles from 27huis and 11 years later, I decided to move on and sell it. I didn't have a shadow of a doubt to sell the house with the same real estate agency who helped me find my lovely Amsterdam apartment. Thanks to Yvonne, who was my selling agent, my apartment was sold in no time, everything was arranged smoothly and professionally. I highly appreciate the work done by the whole team and would always recommend them if you are looking for your dream house or the next owners of your property :)
Michaela
June 2021
We've worked with Charles several times and we are always very happy. He has a very good insight into the market and helps us navigate around all the potential cliffs out there. On top of that he responds quickly to all of our queries and oh yes, he's very friendly on top of that! We can highly recommend him! 27 Huis is een topkantoor. Veel persoonlijke aandacht en gericht op een goed resultaat. Hun slogan is 'Helping you make all the right moves'. Ze maken dat volledig waar.
Bob
April 2023
We would highly recommend 27 Huis. We had the pleasure of working with Elwin and he made our house sale process as pain free as possible. Communication was excellent and we felt we were kept well informed throughout the whole process.This was the final part of our relocation and one that we were dreading but it was made as seamless as possible by Elwin. We want to thank everyone at 27 Huis and a special thank you to Elwin!
Pipa & Robbert
April 2023
Wonderful experience working with Charles and Elwin! in a difficult market like Amsterdam and being expats, we needed them! they made it so easy for us to find our perfect home, and were always available for our questions! highly recommended, you won't be disappointed!
Leila & Dario
April 2023
We wilden voor een lange reis onze woonboot verhuren en we zijn ontzettend blij dat we 27Huis vonden als verhuurmakelaar. Wat een vriendelijk en professioneel team! We hadden geen ervaring met verhuur en al het gedoe eromheen, maar het team (met name Roos) heeft ons er moeiteloos doorheen geholpen. Ze hebben binnen no-time een perfecte huurder voor ons gevonden. We hebben echt het gevoel dat we met een gerust hart op reis kunnen. Thanx!
Friso & Henri
April 2023
We used 27 Huis to sell our apartment remotely. They took care of everything and worked efficiently to arrange the sale to meet our expedited timeline. We recommend them highly.
Joel
April 2023
"My wife and I have been the proud owners of two apartments in Amsterdam for many years and although we have been relocating to various parts of the world, we can always rely on Charles, Roos, and all 27 Huis team to support us with our properties. We met Charles for the first time when we first moved to Amsterdam as he helped us rent our first apartment and since then we have felt safe under his guidance in the real estate market.
Living far away from your apartments is always stressful and a big risk, but thanks to 27 Huis competence and services, renting out our properties has become a smooth experience. They provide advice on the right price and look for the most reliable tenants, get us in touch with workers or professionals for all our needs, and manage all aspects of sales, purchase, and rent.
If we still love Amsterdam so much it is in part thanks to 27 Huis team of experts."
Nicola en Valentina
April 2023
We have been working with 27Huis for many years now. They have helped us with buying, selling and renting our apartments. We have moved throughout the city several times with great success due to their involvement. We highly value their expertise in the market and their honesty in the process. We feel they do an excellent job, have recommended 27Huis to many of our friends and will keep doing so in the future.
Ernst-Jan & Frank
April 2023
We have worked with Charles and the 27 Huis Team since 2005. They helped us buy our first home and since then helped with renting it out and later selling and buying another one! It's always been very professional and reassuring to work with them. They really care about the clients and always go the extra mile... available outside 9-5 to help as needed. Plus, they know the market so well that the advice they give on homes is from solid experience. Always wanting to make sure you find the right place. They are a unique agency in this market. Highly recommended!!!
Asiya & Theo
February 2023
We had a great experience working with Elwin at 27 Huis. Not only was he super patient with us as we navigated looking at many homes and deciding what we wanted, he helped us secure our dream home and walk us through the process. In addition, he sold our old house quickly and professionally and dealt really well with my high level of anxiety. Totally recommend him!
Alex & Dan
April 2023
I recently moved to Amsterdam and had the good fortune of working with the exceptional team at 27 Huis Real Estate B.V. From the outset, their dedication to helping me find the perfect home was evident. The agents were not only cheerful and friendly but also incredibly knowledgeable and efficient.


Within just two days of contacting 27 Huis Real Estate B.V., I was shown a fantastic property and assisted in completing all the necessary paperwork. Their expertise made it possible for me to move into my new home swiftly and seamlessly.


But their support didn't stop there. As a newcomer to Amsterdam, I needed assistance in setting up essential services such as internet, electricity, and water. The team at 27 Huis Real Estate B.V. graciously provided me with all the information I needed to make these arrangements. They also offered valuable tips and insights into exploring and getting to know the city.


I wholeheartedly endorse 27 Huis Real Estate B.V. for anyone seeking top-notch real estate services in Amsterdam. Their dedication, professionalism, and genuine care for their clients is unparalleled. If you are looking for an exceptional real estate experience in Amsterdam, look no further than 27 Huis Real Estate B.V. Their experienced and caring team will ensure your move is as smooth and stress-free as possible
Koray
April 2023
Relocating to a new country is exhilarating but also tedious. 27 Huis made my life and transition much easier. Working with Roos and Charmaine was a dream and here are the 10 things I love about them:
1) They are uber organized. I probably sent upwards of 100 links, and they kept track of each one and followed up promptly.
2) They had a point-of-view. Being completely new to the city, I had no idea about the neighborhoods or what to expect in apartments. They were open and honest about every listing and told me when there was a place or location I shouldn't waste my time on based on the preferences I gave them during our initial conversation.
3) When viewing an apartment, I always felt the safety of being with experienced agents who would make sure all my questions were answered and that I was not being lied to.
4) They were invested in my happiness. Eventually, we had a group chat named "the one" because they knew that I'd know the right apartment when I saw it even when I felt the search was never going to end.
5) They didn't pressure me when I wanted to look at numerous apartments. Instead, they encouraged it.

6) They took the time to address any concerns I had and spoke to me in-depth about what I thought about each apartment we visited.
7) They stayed connected after I moved into the apartment to ensure I was settling in OK.
8) They went beyond the normal real estate tasks and gave me advice on different utility companies, bike stores, and even restaurants.
9) They made sure all contracts & negotiations were handled properly and pushed back when something seemed out of order.
10) They really were a part of my journey and if you want a hands on and delightful experience, this is the agency for you!
Veena
April 2023
Charles, Anna and the whole team made buying our home stress-free from start to finish. The hunt, the offer, the mortgage, the contracts, the paperwork... they were there for us through every hurdle with knowledge, insights, and much needed reassurance. Simply a pleasure to work with!
Robbie & Chris
October 2023
Very professional Agency that accompanied me with competence and kindness through the journey of buying my property. They have always been very present, with the result of a very smooth journey. I'm so happy with how everything has been managed and I strongly recommend them!
Francesca
October 2023
They were very helpful at every stage of the process. I'm happy with the results and definitely recommend 27 Huis Makelaars.
Onur
November 2023
I have worked twice with 27House, last time in September, and they walked me in a brilliant way through the different phases of the purchase.
I would definitely recommend to contact Charles or Anna either to buy, sell or rent their apartment due to their professionalism and great team.
Luis
November 2023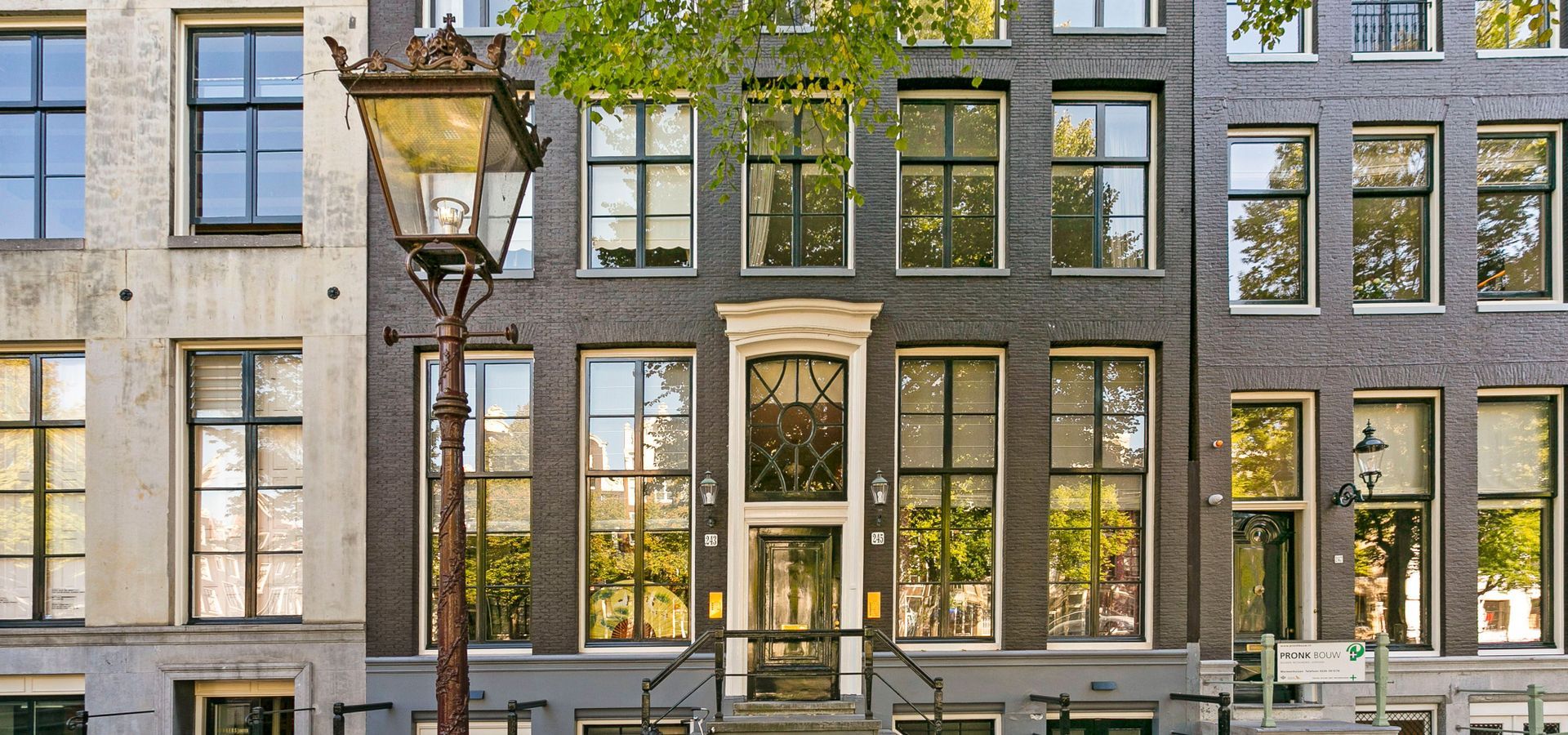 Sign Up
Find your dream home
We'd love to meet and get to know you. It all starts here. Sign up to receive property listings that match your unique requirements.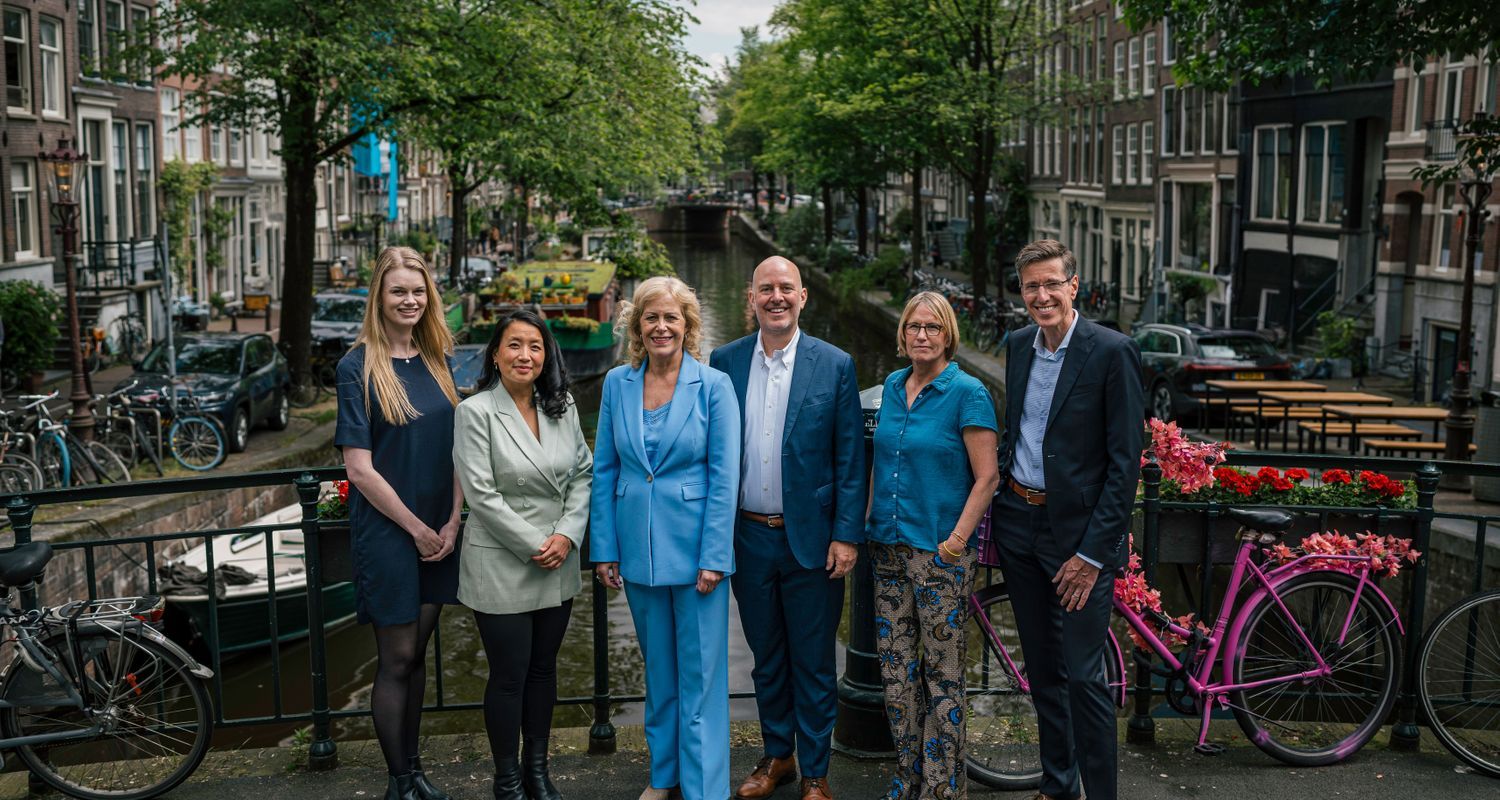 We're a diverse team of enthusiastic and
experienced real estate agents — locals and
expats, Dutch and native English speakers.
About us
815+
Bought
425+
Sold
650+
Rented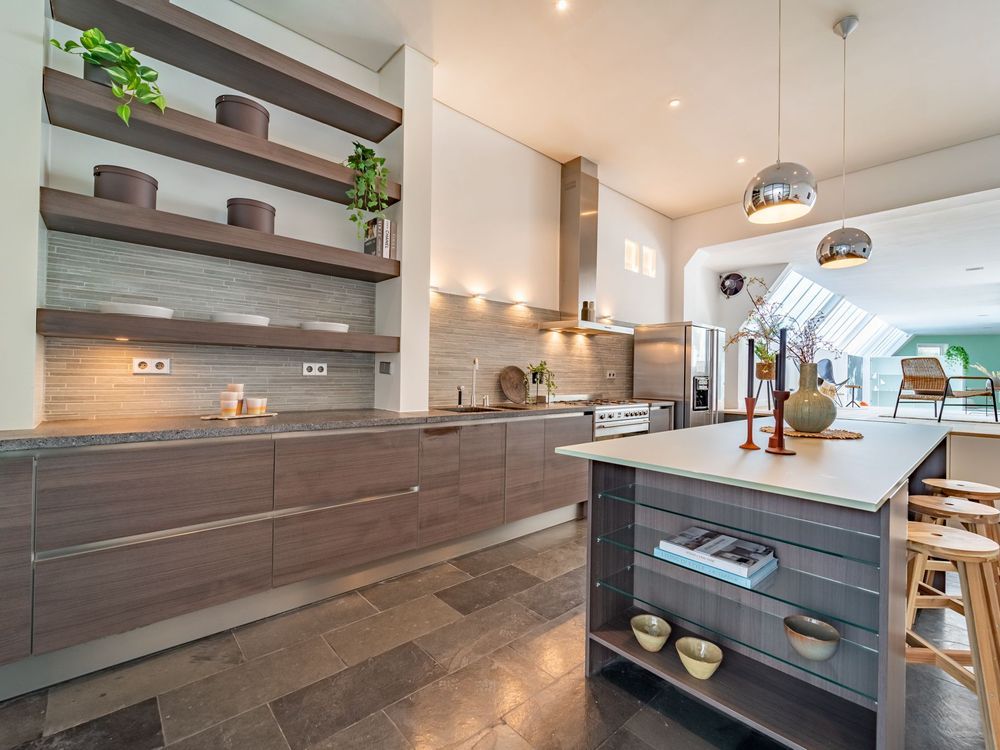 All under one roof
We've got you covered! Our team partners with trusted mortgage advisors, notaries, contractors, cleaners, photographers and more, so you have everything you need for a smooth transaction.
Read more